Our passionate team across winemaking, viticulture and hospitality are what make Xanadu – get to know them here.
Darren Rathbone, CEO & Winemaker, Rathbone Wine Group
Darren's love of wine started at home, growing up in a family that enjoyed coming together around wine and food – it was always part of the Rathbone's family meals.
In 1995 upon Darren's graduation from Chemical Engineering, his father Doug Rathbone and uncle Graeme Rathbone purchased a vineyard site in the Yarra Valley – now Yering Station. Darren's first job was planting vines in this vineyard which was named in honour of his great grandmother, Laura Barnes. Doug noted Darren's enthusiasm, believing it was "too big to be a hobby, too small to be a business". This was the turning point where an enjoyment of drinking wine became a passionate career.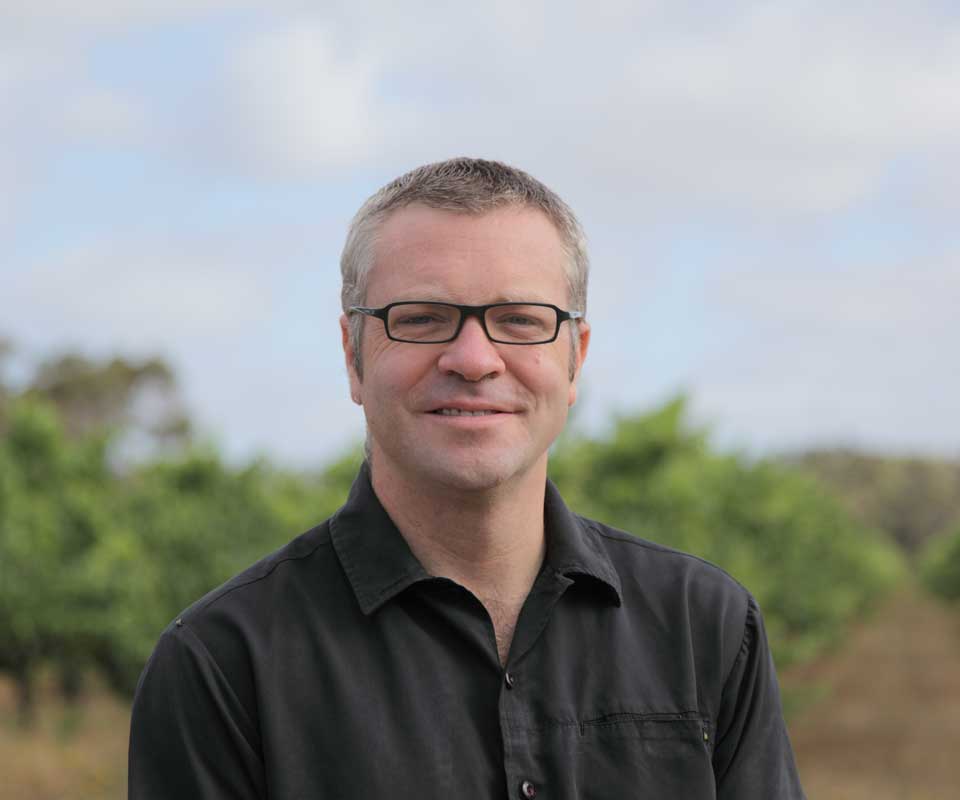 In the pursuit of knowledge and learning, Darren was accepted into the Master of Science, Oenology program at UC Davis California in 1999. Upon completion in 2002, Darren complemented his technical study by undergoing various winemaking assignments in acclaimed global wine regions including Bordeaux, Champagne and the Napa Valley.
Returning to Australia he focused on developing and expanding the Rathbone Wine Group, seeing the expansion to include Mount Langi Ghiran in 2003, Parker Estate in 2004 and Xanadu in 2005.
In the lead up to the 2006 vintage, Darren worked with Glenn Goodall and the Xanadu team to refocus production towards quality over quantity – a focus that continues to shine through in the wines today, whilst overseeing the renovation of the cellar door and restaurant.
Today, Darren is the CEO and Winemaker of Rathbone Wine Group which still proudly remains a family owned and operated business. Darren works alongside his father Doug Rathbone (Chairman) and brother Brad Rathbone (Director of Exports, China). He splits his time overseeing the production of the wines at Yering Station, Mount Langi Ghiran and Xanadu wineries as well as developing the business across Australia and international markets. Darren is also an active wine show judge with significant judging experience within the Australian wine show system.
Glenn Goodall, Senior Winemaker
Originally from Northland in New Zealand, Glenn first visited Australia on a surfing holiday in 1989. It was during this trip that he began his wine career, working in the vineyard at Cassegrain Wines in Port Macquarie, New South Wales. A vintage at Domaine La Grave in Bordeaux the following year (1990) cemented Glenn's passion for wine and he was encouraged to take up studies at a tertiary level. Over 9 years at Cassegrain, Glenn worked his way from the vineyards to the cellar before eventually earning the position of Winemaker. During this time, Glenn completed his Bachelor of Agricultural Science, Oenology at the University of Adelaide (Roseworthy) and gained valuable experience overseas including vintages in South Africa (1992, 1998) at Glen Carlou Vineyards, in New Zealand (1996) at Esk Valley in Hawkes Bay, and at Mac Rostie Wines in California, USA (1997).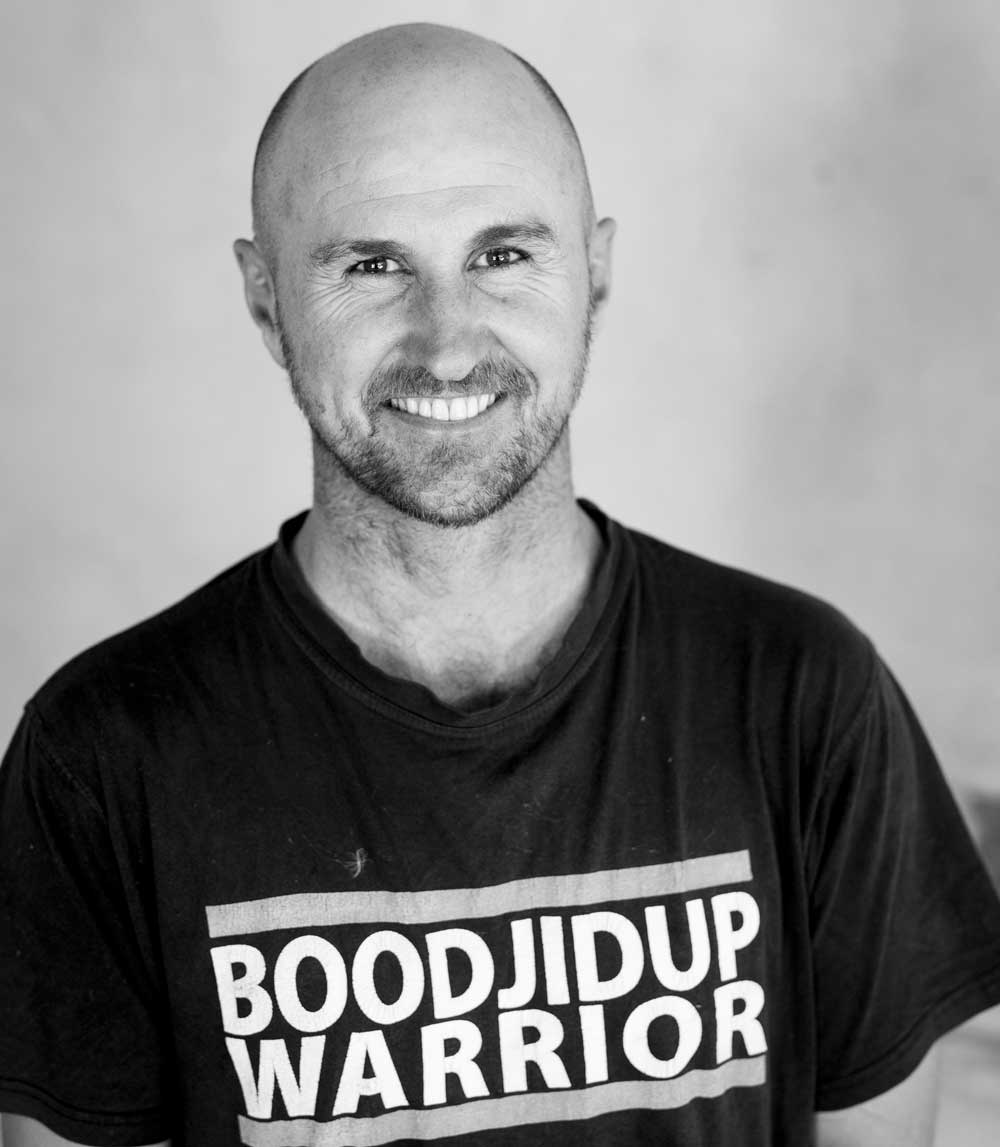 When Glenn returned to Australia to settle in Margaret River, he worked in the vineyard at Ashbrook Estate before assisting in establishing Margaret River's first contract winemaking facility at Harmans Ridge. Glenn eventually found his niche as a winemaker at Xanadu Wines, joining the team in 1999. Several months after the Rathbone family purchased the winery, Glenn took on the role of Senior Winemaker and has been at the helm since the 2006 vintage.
Glenn has an intuitive approach to winemaking, with a deep respect for the vineyard where he believes true quality begins. He recognises that it takes more than one person to make the wines and is proud to lead a great team who share his focus in both the vineyard and the winery.
Brendan Carr, Winemaker
Hailing from the south-west of WA, Brendan has always held Margaret River close to his heart.
With a passion for surfing, living and working in the Margaret River region was a natural decision. However, he soon realised his amateur surfing of the Indian Ocean barrels wouldn't cut a living alone, so he turned his attention to French oak barrels also.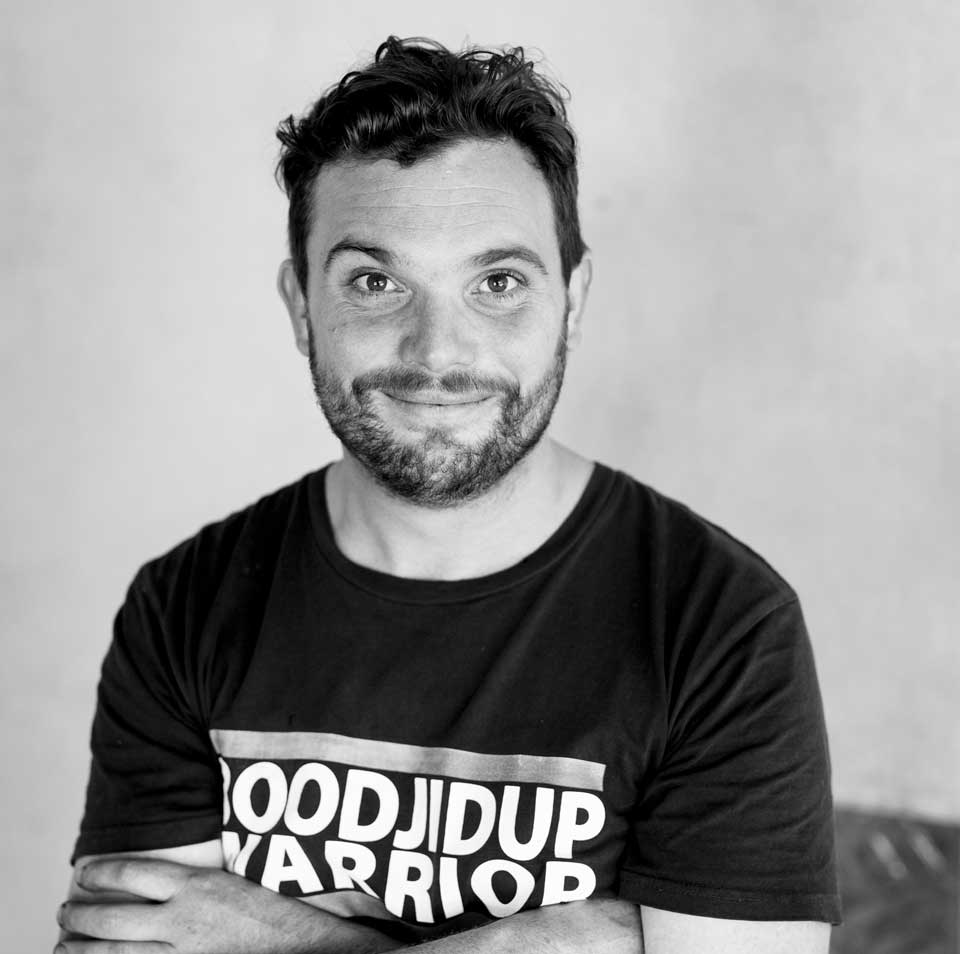 An alumni of the Curtin University in Margaret River and Lincoln University in New Zealand, Brendan has gained invaluable experience working for local and international wineries. Vintages in Canterbury, New Zealand; France's Southern Rhone Valley & Bordeaux; Canada's Okanagan Valley; the Colchagua Valley, Chile and the Somlo wine region of Hungary have been instrumental to gaining experience into the different winemaking and viticulture techniques from both the old and new world.
Brendan has completed the AWRI AWAC course and was a scholar at the prestigious Len Evans Tutorial in 2018. Brendan is a regular wine show judge for various capital city and regional wine shows across the country.
In his spare time, Brendan enjoys long walks along short beaches with a tall glass of Cabernet.
Suzie Muntz, Viticulturist
One of only a handful of female Viticulturists in Australia, Suzie truly came into her passion for growing wine grapes when she joined Xanadu in 2007 first as Vineyard Supervisor, then as Viticulturist in 2012.
A country girl growing up in the small central Wheatbelt town of Corrigin, Suzie could regularly be found outdoors indulging her natural curiosity for growing things. Along with a taste for good food and wine, she soon realised you don't need to own a farm to study agriculture and went for it – taking on a Bachelor of Agricultural Science at the University of Western Australia, majoring in plant and soil science with honours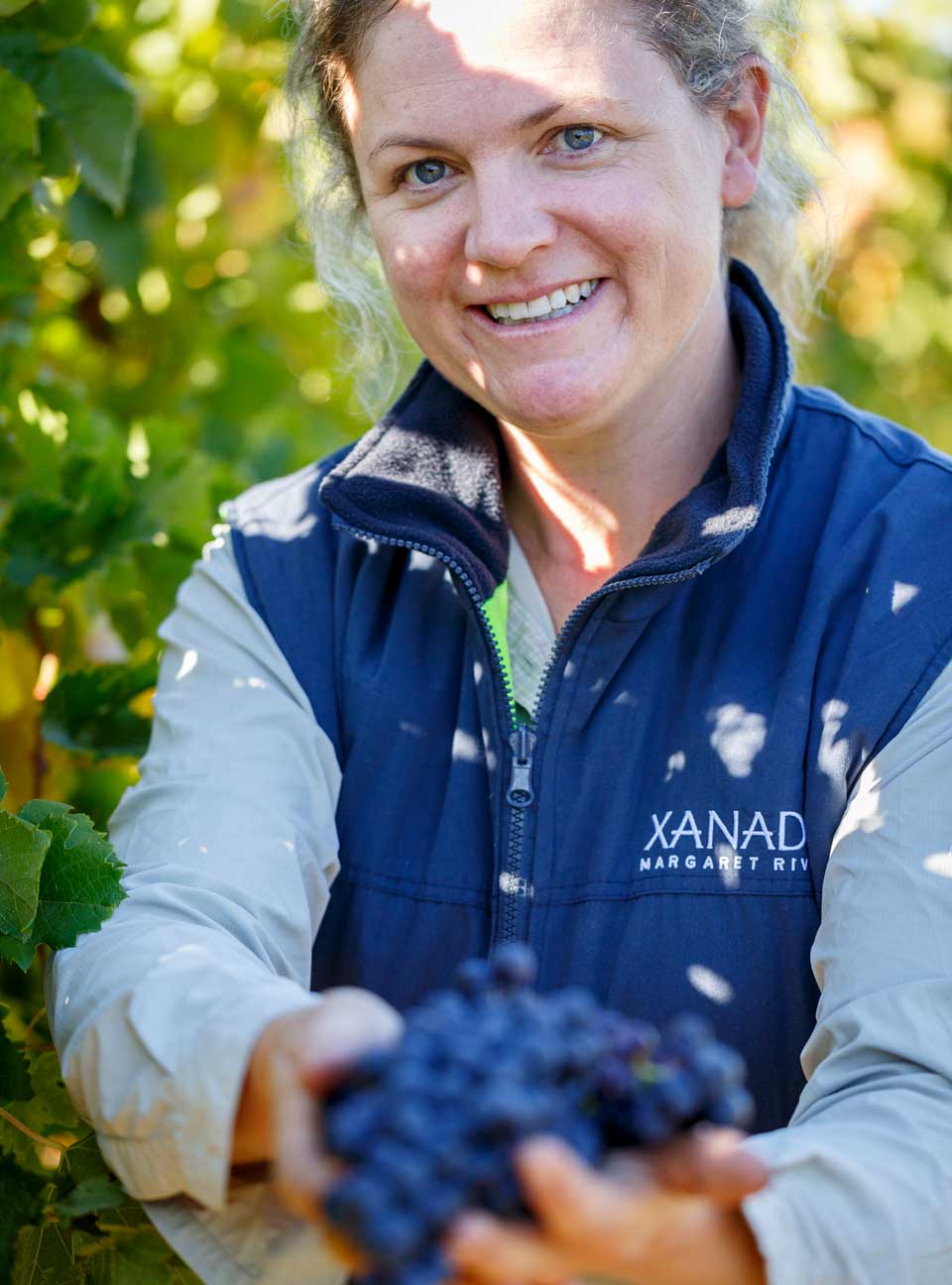 Taking every opportunity to get her hands dirty, Suzie's passion for agriculture took her abroad where she gained invaluable experience in Ontario, Canada and Kauai, Hawaii to name a few. But she missed her Australian roots, friends and family and decided to move to Margaret River to pursue a career in the wine industry.
Her style aims to break traditions both culturally and viticulturally whilst maintaining outstanding quality and costs, particularly given the current competitive wine climate. She endeavours to be a role model for other women to show that anything is possible if you put your mind to it. 
In 2015, she was chosen as one of Wine Australia's Future Leaders – a once in a lifetime opportunity focused on personal and professional leadership development. In 2019, Suzie starred in the Visible Farmer film project – a 15-part web series with each episode an inspirational story of the women behind Australia's produce. Suzie's episode "To Her Own Tune" tells her Xanadu story. The web-series won a Gold Award as the Best Web and New Media at the Independent Shorts Awards in Los Angeles, 2020.
Melissa Kokoti, Head Chef
Chef Mel Kokoti grew up in South Australia's Riverland region where she and her family spent their school holidays picking grapes and going on camping and fishing expeditions. Growing up with a strong Cypriot influence, many meals were spent dining in traditional fare with Mel's father a chef. This inspiration fuelled a passion for food and travel which propelled her through the Mediterranean, Europe and the Middle East discovering the cuisines of each.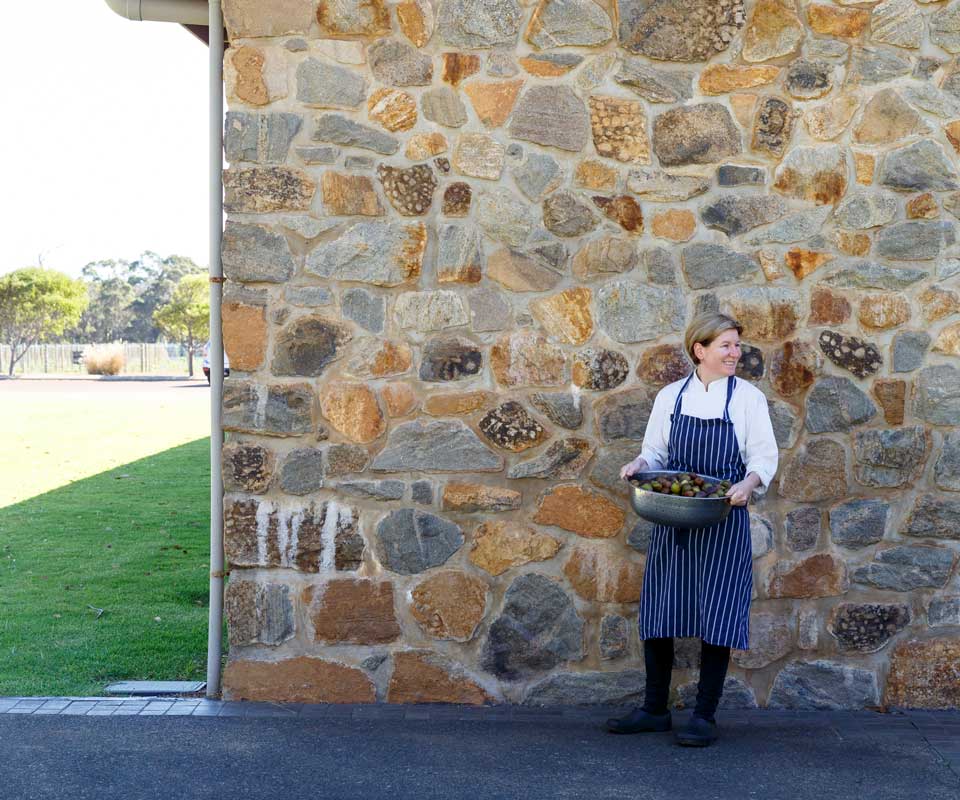 Moving to Western Australia aged 13, Mel already knowing she wanted to be a chef, and at 15 began her training and apprenticeship specialising in Australian cuisine. Working at various restaurants around Perth, Mel eventually made the move to Margaret River, drawn to the fresh local produce and lifestyle, taking up positions at Driftwood Estate, Amberley Estate and Evans & Tate, before settling into Xanadu in 2007.
Mel's flair for creating memorable meals has contributed to Xanadu being awarded a Chef Hat by the Australian Good Food Guide in 2019 and being placed in WAs Top 50 restaurants for 3 consecutive years by the WA Good Food Guide.
The influenced of her family heritage, travel and the abundance of fresh local Margaret River produce are all showcased through Mel's menus in the restaurant and catered events on the property.