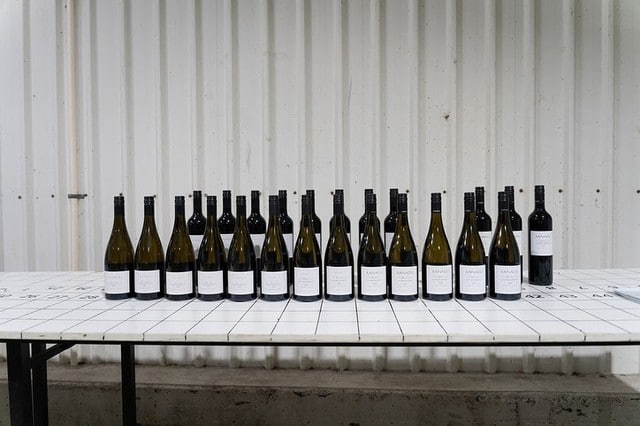 Late last month, Erin Larkin from Robert Parker Wine Advocate visited our Margaret River winery and tasted her way through Xanadu's rich history. A fruitful day for both Erin and our winemakers, looking back through our vintages since Glenn took the helm in 2006 as Chief Winemaker.
Over the course of the tasting, the team tasted the 2007 (Glenn's first vintage) through to 2020 vintage across our Black Label, Stevens Road and Reserve ranges. A total of 77 wines.
"Looking through Chardonnay and Cabernet Sauvignon (Margaret River's darling varieties) and through the three ranges in each varietal, we were able to witness the differences between regional overlay, seasonal overlay and winemaking overlay. The chardonnays, in their youth, showcase an extraordinarily nervy acidity, endemic to the Gingin clone with thundering fruit power. As they blossom, wines of eminent balance and extraordinary grace unfurl."
And as for the showstoppers, "Xanadu has become known for Cabernet Sauvignons that show tremendous fruit purity and silky tannins." Erin describes the wines as "elegant weightless wines without the thundering baritone of evident, prominent oak." An enormous thank you to Erin and the team at Wine Advocate for diving into what was a truly outstanding day.
You can read more about Erin and Glenn's vertical tasting at robertparker.com (membership required), or visit the  YouTube video here.