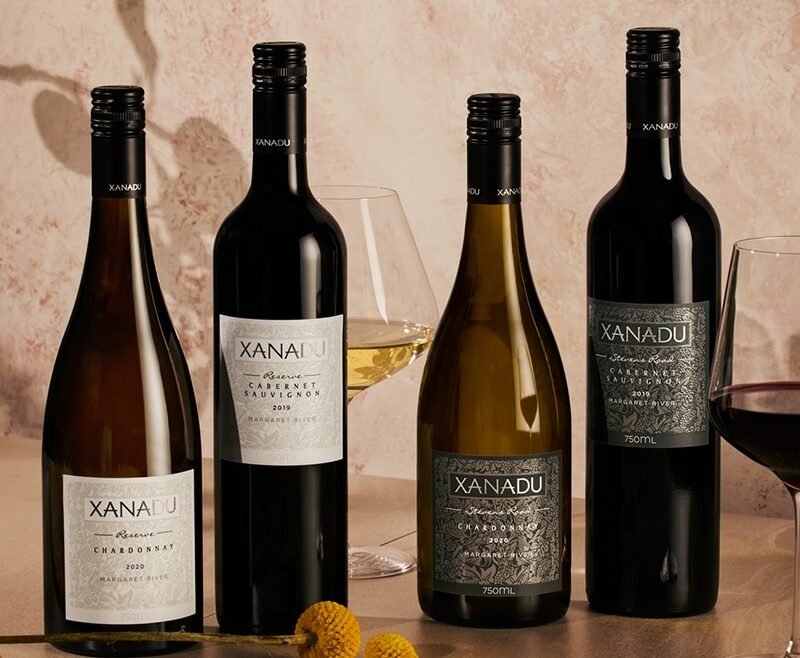 Our highly anticipated Xanadu Reserve and Stevens Road Cabernet Sauvignon and Chardonnay wines are due for release, 1 June. What will be remembered as an excellent vintage in Margaret River, despite a global pandemic unfolding, the 2020 Chardonnays have resulted from one of the earliest vintages seen in Margaret River, with all whites harvested before the end of February. A warmer vintage, but with excellent fruit concentration and structure. The cooler ripening conditions of the 2019 Vintage resulted in wonderful, finessed tannins and maturity for our Stevens Road and Reserve Cabernet Sauvignons.
While the genesis of the Stevens Road wines was just a pet project, this release celebrates our 12th Chardonnay and 11th Cabernet under this single vineyard label. Production is still very limited, however it demonstrates our focus on selecting only the very best rows, from the very best blocks on the property, offering a unique expression of what this special little vineyard in the Wallcliffe sub-region is capable of producing.
The Reserve range continues to be the best of what we are able to produce in a given vintage which we feel worthy (single vineyard or otherwise) of wearing the 'Reserve' label. This year we are proud to be releasing both a Chardonnay and Cabernet which reflect this philosophy. The lineage of our 2020 Reserve Chardonnay continues thanks to the pedigree of our Lagan Estate vineyard, and marks 13 consecutive releases (the first was 2008) of this wine since our inaugural Reserve Chardonnay.
We believe these wines express the diversity, and personality that all these vineyards have to offer, and represent the best wines that we have been able to produce in the given vintages.
Both limited in production, be sure to be subscribed to our Mailing List, Loyalty Program or Wine Club to purchase from the 1st of June.