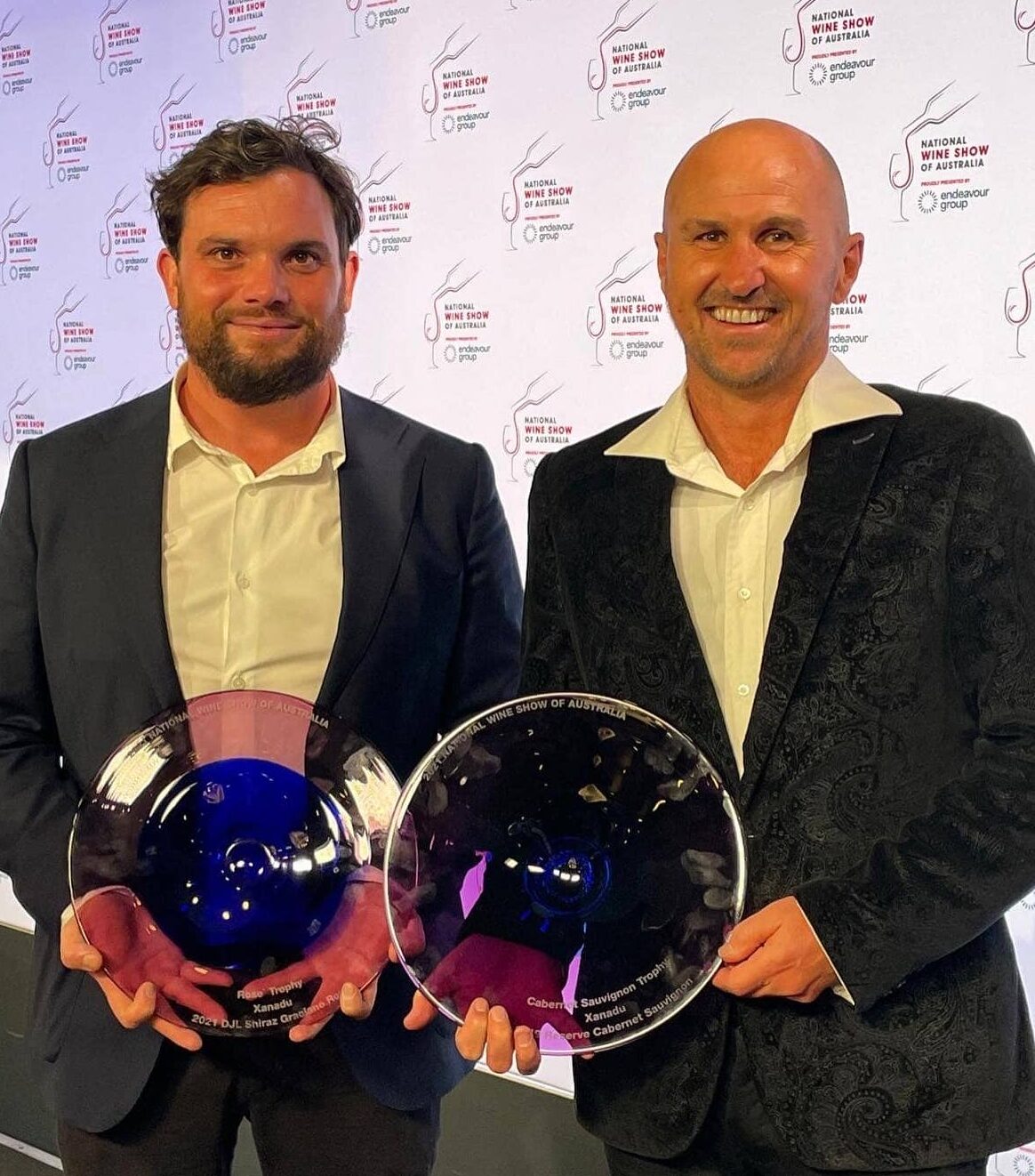 Glenn Goodall and his team have once again taken home the Cabernet Sauvignon Trophy at the National Wine Show of Australia, this time with the soon to be released 2019 Xanadu Reserve Cabernet Sauvignon. For what will be an unbelievable 8th year in a row winning the Cabernet trophy, the award is a true testament to the pedigree of wines coming out of the Margaret River region and the consistency of the Xanadu viticulture and winemaking team. Alongside this incredible achievement, Xanadu picked up the Rosé Trophy for our 2021 DJL Shiraz Graciano Rosé.
Scoring 95 points and a Top Gold by the judges.
Announced on Friday evening at the National Press Club of Australia in Canberra, this success brings the Xanadu trophy tally at the National Wine Show to 24 since 2009, with 16 of those trophies dedicated to Cabernet Sauvignon. This continues to illustrate Xanadu as one of Australia's top
producers of Cabernet amongst other varietals. Xanadu Chief Winemaker, Glenn Goodall commented on the wins – "I'm ecstatic, yet gobsmacked all at once – to win another Cabernet trophy at the National Wine Show is quite unbelievable! This achievement alone is incredibly rewarding given the pride we take in our Cabernets . . . Also being awarded a trophy for our Rosé was a lovely surprise as it's the culmination of a lot of thought, and work, which has gone into this wine over the last few years. A massive thanks to all of our Growers, particularly the Berson's and McCloy's who have been growing reserve quality fruit for Xanadu for many years. The result is another great achievement for Margaret River Cabernet in particular and is amazing recognition for the entire Xanadu team."
The award couldn't come at better time with our 2019 Xanadu Reserve Cabernet Sauvignon due
for release the 1st of June this year amongst our Stevens Road wines. We cannot wait to share these wines with you.