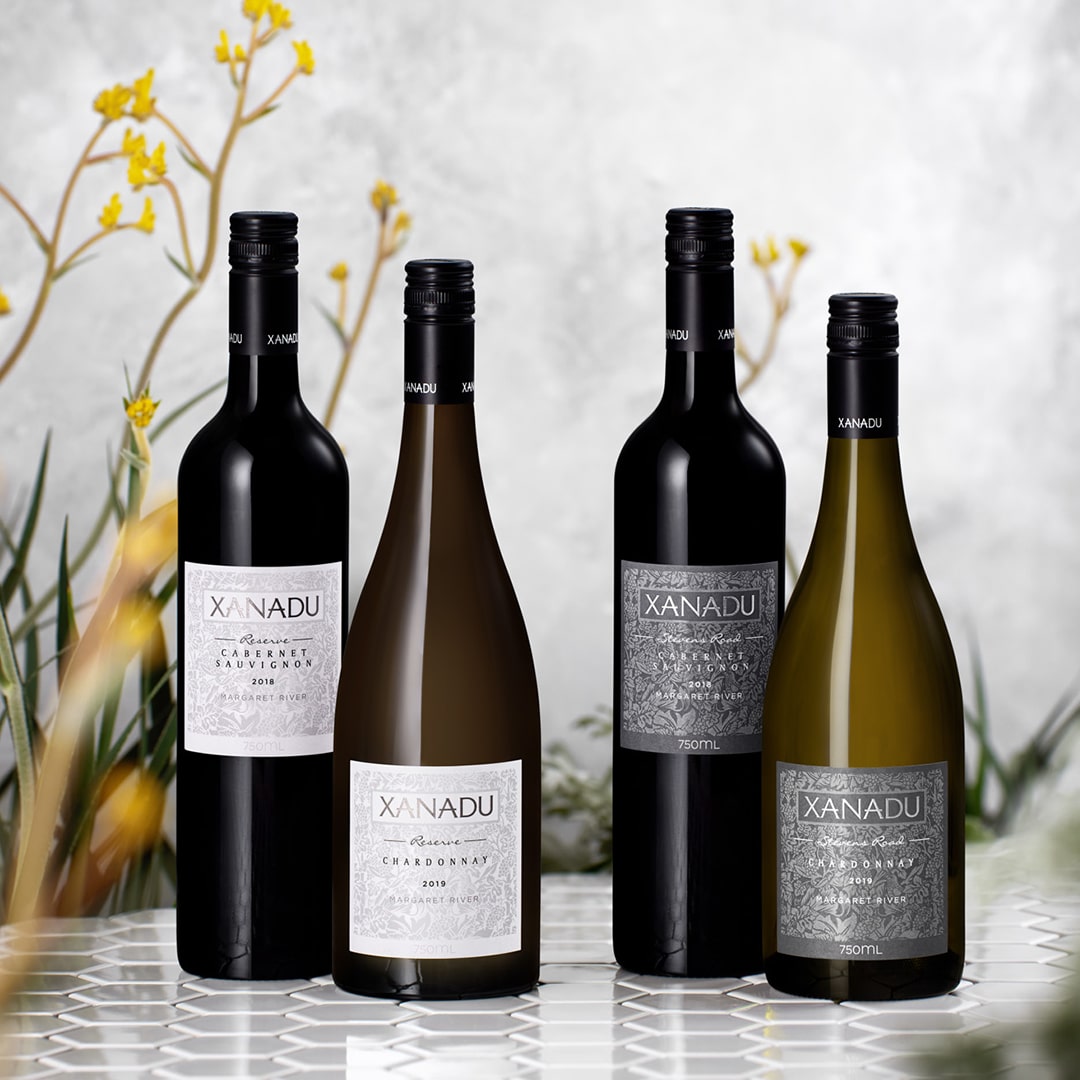 Our Reserve + Stevens Road new releases featured in The West Australian, by Ray Jordan.
"Xanadu winemaker Glenn Goodall dropped me a note with the latest bunch of samples to say he was "really excited" to share them with me. About half an hour later I had a pretty clear idea why. They are so bloody good. The wines are the Reserve and Stevens Road cabernet from the spectacular 2018 Margaret River vintage and the Reserve and Stevens Road chardonnays from the 2019 vintage, one which is rapidly starting to rival the '18 for chardonnays.
It's hard to know where to start with the Reserve cabernet. Perhaps I simply say this is the finest yet released from this estate and yet another example of what Goodall himself says is "the best Margaret River vintage I've seen in my 21 years here at Xanadu". The difference with the Stevens Road, which is slightly finer and more precise, is quite distinct and provides a compelling point of difference. I suspect there will be some who actually prefer it.
I haven't featured the Stevens Road chardonnay this week but take it from me, it's mighty good. But the Reserve is truly exceptional. It comes from what Goodall considers the best blocks and best rows on the original Lagan vineyard.
And it clearly demonstrates, which took me a little while to really appreciate, that the cooler 2019 is now clearly established as the second of two truly great vintages for Margaret River chardonnay. It may well prove to be superior. I'm just going to enjoy the ride as I continue to taste these wonderful new releases.
2018 Reserve Cabernet
99 Points
This is probably the finest cabernet yet released from Xanadu. It's a blend of mostly cabernet with small amounts of malbec and petit verdot. It's a powerhouse loaded with concentrated dark fruit and supported with typically chalky tannins and a decent hit of oak, of which 45% was new French. It's dense and engaging, yet there is that life and energy that stamps these wines with another dimension. Has many years ahead of it.
2018 Stevens Road Cabernet
97 Points
Beautifully elegant cabernet from this vineyard on Stevens Road. It was a stellar vintage and this has come through in a sensational wine. The striking feature is the energy and life in the palate. It begins to show on the nose but then releases with a huge leap forward on the palate. Chalky tannins accentuate the elegance and charm with a bright leafy black fruit character. Great mouthfeel and structure. It's a wine that perfectly reflects this vineyard in a near perfect year.
2019 Reserve Chardonnay
98 Points
The basis of this memorable chardonnay is the best batches of fruit from the original Lagan Estate vineyard. Power and poise captured expertly with clever winemaking. The cooler vintage has certainly influenced the structure and intensity, with a more subtle understated expression. Yet as the wine begins it's journey along the palate it starts to release its payload. Impeccably balanced with cashew, butterscotch brittle and roasted cashew flavours faintly evident. Complex with a minerally lingering finish."