Open for lunch Wednesday to Sunday, experience our 2 or 3 course set menu showcasing the best flavours of Xanadu. Or trust the Chef and be treated with our 6 course Chef's Tasting Menu.
Xanadu is proud to have been awarded a Chef Hat by the Australian Good Food Guide, 2019 Chef Hat Awards, along with being placed in WAs Top 50 Restaurants for 3 consecutive years. Nestled amongst the vineyard and gardens deep within the Xanadu Estate, our indoor / outdoor venue creates the perfect setting to enjoy the beautiful Margaret River climate and scenery with delicious food and above all else – our award winning wine.
NEW RELEASE RESERVE + STEVENS ROAD
Enjoy access to our new release Reserve and Stevens Road wines. The Chardonnays are from the cooler 2019 vintage which produced wonderful intensity and acid retention, and the Cabernets are from the outstanding 2018 vintage, undoubtedly a benchmark Margaret River vintage.
With our Reserve range continuing to be the best of what we are able to produce in a given vintage – single vineyard or otherwise – and our Stevens Road wines a unique expression of the blocks that we consider our very own 'Grand Cru', allow us to pair your meal with these stunning wines.
Now featured on our Restaurant wine list, on tasting in our Cellar Door.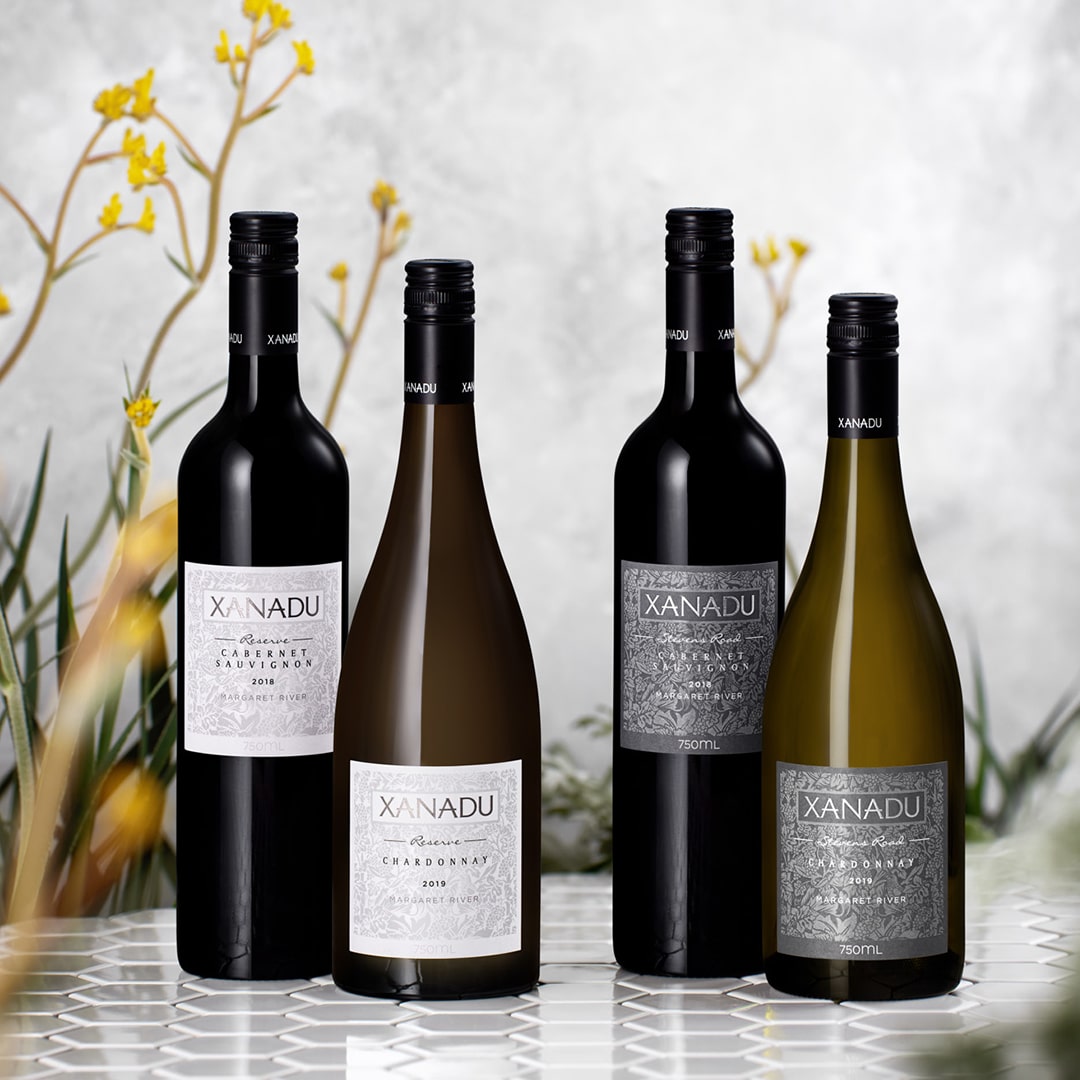 BOOK A TABLE
Serving lunch from 11.45am Wednesday to Sunday
2 courses $62 per person
3 courses $75 per person
6 course Chef's Tasting Menu $90 per person
(please order before 2.00pm)
Kids menu $25 per child
(kids main | dessert | soft drink)
Cheese platters available in the lounge and courtyard
Reservations highly recommended
Group bookings available for up to 60 guests
Note: It is a WA Government requirement that you are fully vaccinated and provide evidence of your vaccination status or exemption at our venue.
Our restaurant team takes inspiration from local producers, the sea and what's seasonally fresh in the Xanadu vegetable garden. The menu is kept humble while offering incredible finesse throughout each course.