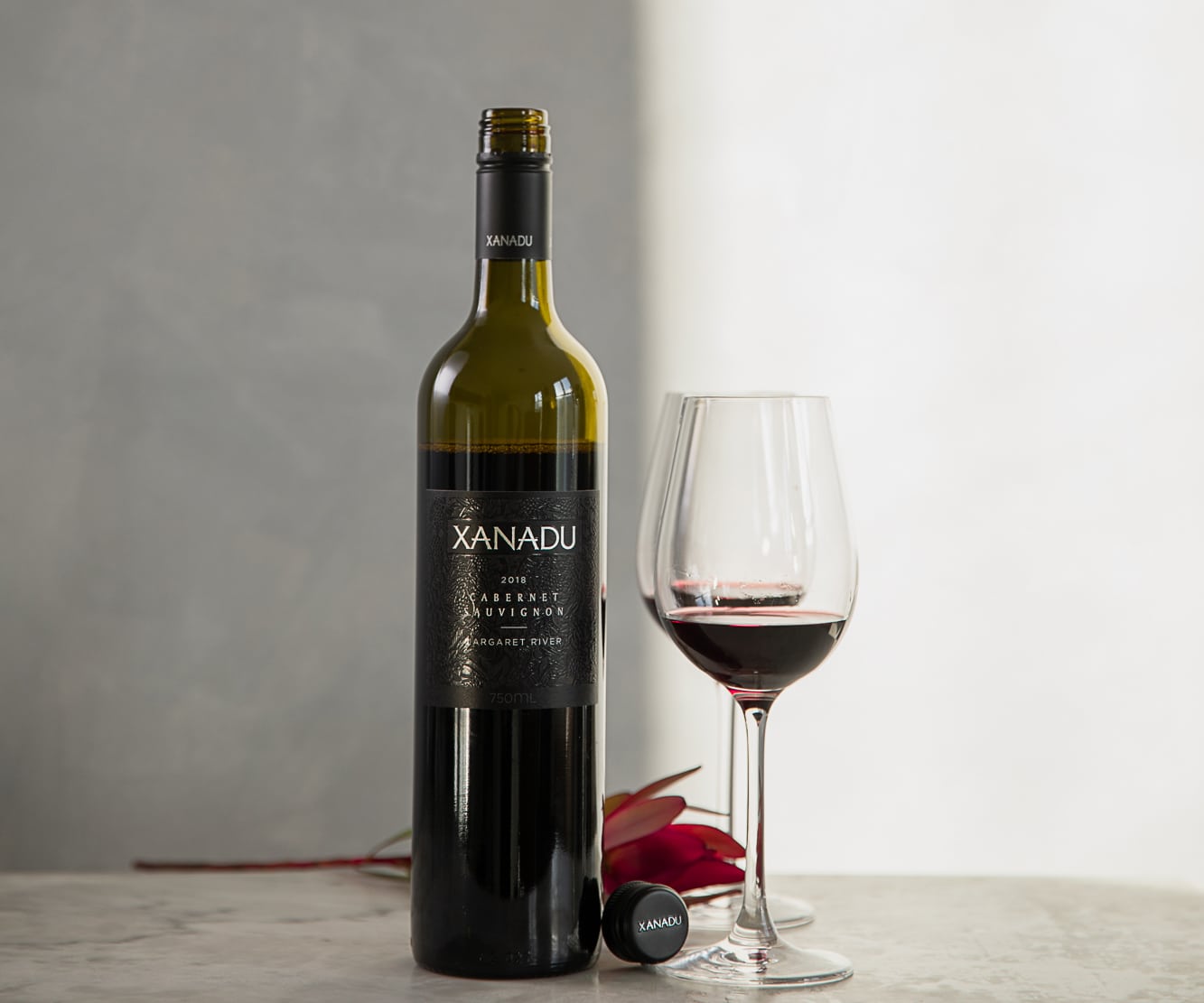 Our 2018 Xanadu Cabernet is the 2020 James Halliday Australian Cabernet Challenge winner! Scoring 97 points, it's taken the top prize from 364 entries from 29 regions across Australia.
Senior Winemaker Glenn Goodall says "I'm absolutely wrapped! We've always taken enormous pride in our Cabernets, so to be awarded as the Trophy in this year's Halliday Australian Cabernet Challenge is definitely the highlight of 2020, and a huge achievement for everyone involved at Xanadu, especially our growers."
Cabernet Sauvignon loves Margaret River, and there would have been some strong wines in the mix given 2018 was such an amazing vintage here. No doubt, in years to come everyone's 2018 Cabernets will be the yardstick by which such exceptional vintages are remembered, so to have our 2018 Cab recognised like this, amongst so many great Australian producers, is extremely rewarding for the whole Xanadu team."
Coming from a long line of outstanding releases, Xanadu Cabernet is our most awarded wine having collected a staggering 28 Trophies and 55 Gold medals over more than a decade of vintages since 2009.
The results were presented by Langton's YouTube and Facebook. The streamed virtual presentation followed 3 days of virtual judging believed to be a world first held simultaneously in two separate judging hubs in Coonawarra and Margaret River due to COVID-19 travel restrictions.