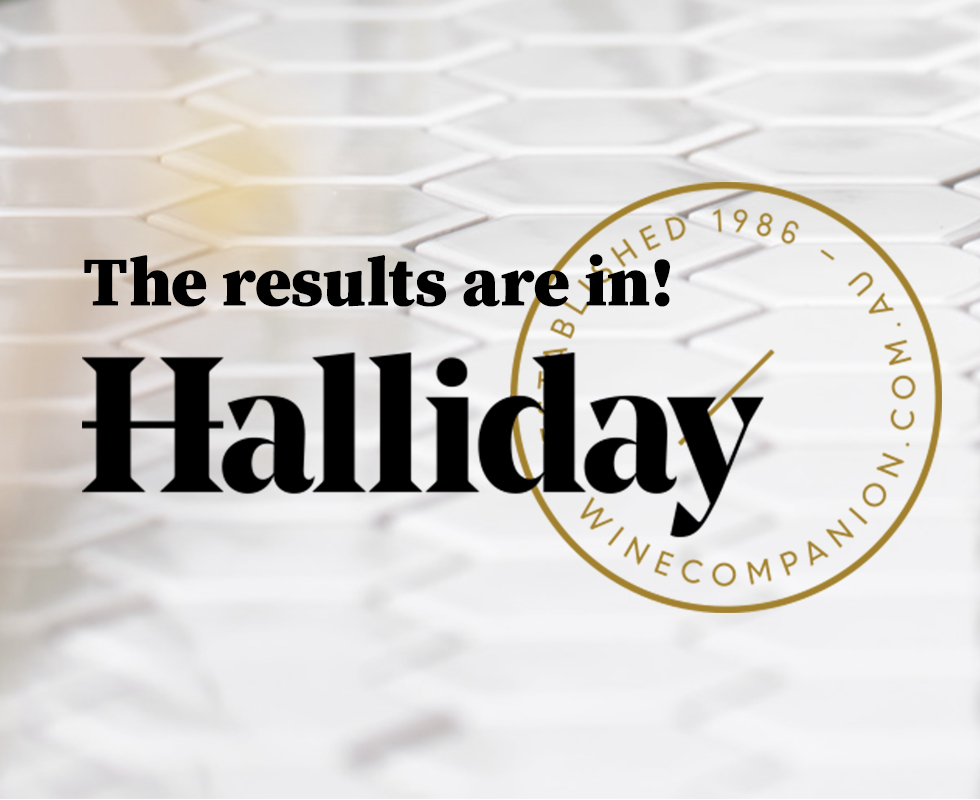 We're excited to share our 2022 Halliday Wine Companion results. We were again awarded a 5 Red Star winery rating along with incredible scores right across our range of wines. Congratulations to our dedicated winemaking and viticulture team Glenn Goodall, Brendan Carr, Steven Kyme, Rob Underdown and Darren Rathbone!
2018 Reserve Cabernet Sauvignon – 98 Points
92/4/4% cabernet sauvignon/petit verdot/cabernet franc. Fruit from Treeton, Wallcliffe and Wilyabrup. The best barrels of fruit from each area were matured for 14 months in French oak (45% new). It should be said from the outset – this is quite likely the best wine, white or red, ever made at Xanadu. The intersection between a perfect vintage, pedigree fruit and sensitive winemaking look just like this: cassis, blackberry pastille, marri blossom, raspberry, pomegranate, black pepper and star anise. Hints of fennel flower and salty licorice are the lingering impressions. What a wine.
2019 Reserve Chardonnay – 97 Points
As ever, sophisticated, lithe, glassy and svelte. Through the lens of the cool 2019 vintage, this wine has a scintillating energy, the acid jolts a burst of life onto the tongue, stinging it into life. The length of flavour goes on and on. Xanadu chardonnays have a proven track record of graceful ageing in the cellar, often not truly coming into their own until 3+ years after release. Pedigree, in a word.
2018 Stevens Road Cabernet Sauvignon – 97 Points
From a tiny block within the Stevens Road vineyard. Matured 14 months in French oak (40% new). Dutch licorice on the nose and shining on the palate. The tannins really steal the attention from the pristine fruit. Such finely knit tannins, cleverly inlaid into the fruit without being hidden, are one of the standouts of this beautiful wine. They shape and structure the pure cassis fruit, ushering it through to a long and lingering finish.
2019 Stevens Road Chardonnay – 97 Points
We may intellectualise wine, but at its heart, it is an emotional pursuit. This 2019 Stevens Road provided a moment of unadulterated joy when I drank it on Christmas Day. The salty acid and taut citrus fruit cut through the conversation and the heat of the day, injecting pleasure and calm. This is svelte, with salty limes. Briney and delicious. Buy both the 2019 Reserve and Stevens Road chardonnays: cellar the Reserve, drink this.
2019 Xanadu Cabernet Sauvignon – 96 Points
With 5/4% malbec/petit verdot. Fruit from Wilyabrup, Wallcliffe, Treeton and Yallingup. 14 months in oak (40% new). Scintillatingly pure and taut, this is elegant, supple cabernet at its finest. Garden mint and purple fruit dominates; the length of flavour an enduring ripple on a still lake. Brilliant stuff, even more so given the price and its ability to age gracefully.
2019 Xanadu Chardonnay – 94 Points
Gingin clone, whole-bunch pressed, wild ferment in barrel (25% new). Bâtonnage over 9 months barrel maturation prior to blending. Nashi pear, white peach and briny acid form the core of this wine, but they are joined by crushed salted cashews and red apple skins. Demands decanting to soften the edges, if drinking in its youth – this label really kicks into gear about 2 years after release (if you have any left).
2019 DJL Cabernet Sauvignon – 94 Points
With 6/5% petit verdot/malbec. Fruit from Wallcliffe, Wilyabrup and Treeton. 14 months in oak (25% new). Super-pretty raspberry, raspberry lolly and red licorice aromas give an indication of what to expect … the palate does not disappoint. Supple, verging on slinky; fine tannins provide seamless structure and shape. Modern, lithe and darn delicious.
2019 DJL Shiraz – 94 Points
Fruit from the Steven's Road vineyard. A third of the blend contained 30% whole bunches, which lands in at about 10% in total. Maturation occurred two-thirds in larger-format seasoned oak, the balance in barrique. This is pristine; crunchy, juicy and pure, with layers of cassis, blueberry, mulberry, red licorice and raspberry. There's a supple bounce on the palate that might lend it to a slight chill in warmer weather. A delight for the price.
2020 DJL Sauvignon Blanc Semillon – 94 Points
Estate fruit, whole-bunch pressed to barrique (20% new), wild ferment, regular bâtonnage over 4 month maturation, mlf blocked. A very classy wine, especially at this price: clean and layered, with crystalline purity and good length of flavour. Some barrel influence enhances the beauty of the fruit, lending elegance to the passionfruit, snow pea and Geraldton wax. The texture is a highlight – slippery and fine.
2018 Exmoor Shiraz – 94 Points
With 0.5% viognier. All cool-area fruit (Wallcliffe and Karridale), matured 14 months in French oak (25% new). Pure, slippery, juicy, bouncy, delicious shiraz. What more could you possibly want for $20? This has structure, length, line and succulent fruit. The oak is countersunk into the salty, juicy fruit. Cracking little wine.
2020 DJL Chardonnay – 93 Points
Fruit is from 3 areas within Margaret River, whole-bunch pressed to barrel for wild ferment (24% new). Matured for 9 months, mlf blocked. 2020 was a warm(ish) low-yielding year responsible for wines of structure, power and concentration. This wine is the perfect representation. It is streamlined and razor sharp, the length of flavour giving ample opportunity to see the restrained stone fruit, pawpaw, green pineapple, Granny Smith, rosewater and brine.
2019 DJL Malbec – 93 Points
Fruit from a mature Wilyabrup vineyard. Matured 14 months in French oak (30% new). The first single-varietal bottling of malbec under the DJL label, and hopefully not the last. Expressing the house style of fruit purity, this is exploding with red snakes, blackberry, summer mulberries and red licorice. The palate has all that, shaped by firm tannins and good length of flavour. Another cracking high-value wine at a decent price from Xanadu. Delicious.'
Not yet released.
2020 DJL Shiraz Graciano Rosé – 93 Points
50/50% shiraz/graciano. Generous, pure and fine with texture and flavour to boot. Oodles of pomegranate, raspberry, star anise and white pepper. Best Rosé in Show, Royal Adelaide Show '20.
2020 Exmoor Chardonnay – 93 Points
70% barrel fermented (wild), the balance in tank. Matured for 9 months, bâtonnage throughout, mlf blocked. Very fine, pure and mineral; this gives petit Chablis a solid run for its money. Crushed oyster shell, green pineapple, nashi pear, lemon zest and the requisite salty acidity. Really quite exciting when viewed through Chablis-coloured glasses.
2020 Exmoor Sauvignon Blanc Semillon – 92 Points
Snappy, concentrated, flavoursome little number. Margaret River really nails this varietal mix and if there's any confusion as to what characters make it so successful, then you can look to this for answers. Snow pea, gooseberry, white pepper, lemon pith, brine and a pretty jasmine floral that floats through the finish. Uncomplicated, refreshing summer drinking. All there, tick.
2019 Exmoor Cabernet Sauvignon – 91 Points
86/6/3/3/2% cabernet sauvignon/shiraz/merlot/cabernet franc/petit verdot. Matured for 14 months in French oak (20% new). Pretty, vibrant, layered with blackcurrant and spice. A beautiful wine, especially at the price!
2020 Exmoor Rosé – 90 Points
100% shiraz, stainless-steel ferment. Watermelon, pink peppercorn, pink grapefruit and some pomegranate. Simple, lovely rosé with a punch of flavour on the mid palate. Pure through the finish. Not overly long, but joyful.
SOLD OUT
Reviewed by Erin Larkin.