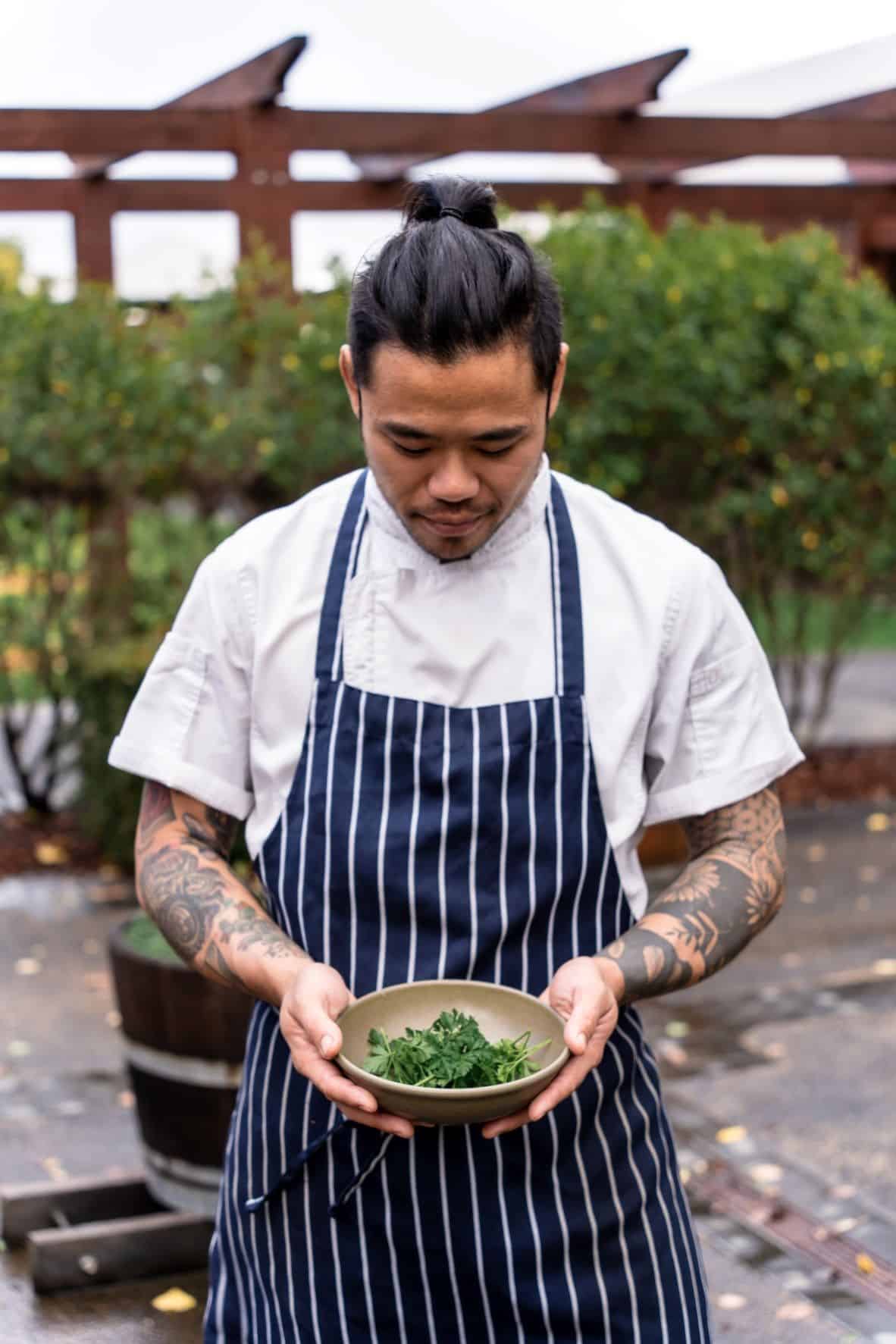 If you're looking to up your cooking game and impress at your next dinner party – try this Sous vide Charsiew Beef Ribs recipe from our Head Chef, Aaron Lim.
Ingredients
Short beef ribs 1 Slab
Scallions 1 Bunch
Garlic 2 Cloves
Light soy sauce 2 TBSP
Chinese rice wine 1 TBSP
Caster sugar 2 TBSP
Chicken stock 2 TBSP
Sesame oil 1 TSP
Oyster sauce 2 TBSP
Glaze
Honey 2 TBSP
Oyster sauce 3 TBSP
Steps:
Trim off any excess fat and sinew from the beef ribs.
In a sauce pot, add the light soy sauce, chinese rice wine, caster sugar, chicken stock, sesame oil and oyster sauce together. Bring to a boil, just enough to dissolve the sugar. Once sugar is dissolved, cool the mix in the fridge.
Marinate the trimmed beef ribs with the chilled charsiew mix, garlic and scallions in a vacuum bag for at least 12 hours.
Bring water to 62c using a thermal circulator and place the beef ribs in the water bath for 24 hours.
To make the the honey glaze, combine oyster sauce and honey and set aside.
To finish, char the beef ribs on a barbeque, glazing each side generously with honey glaze, each time you flip them.
Rest for 10 minutes before slicing. Sprinkle with fresh coriander and serve with Asian greens.
Enjoy!