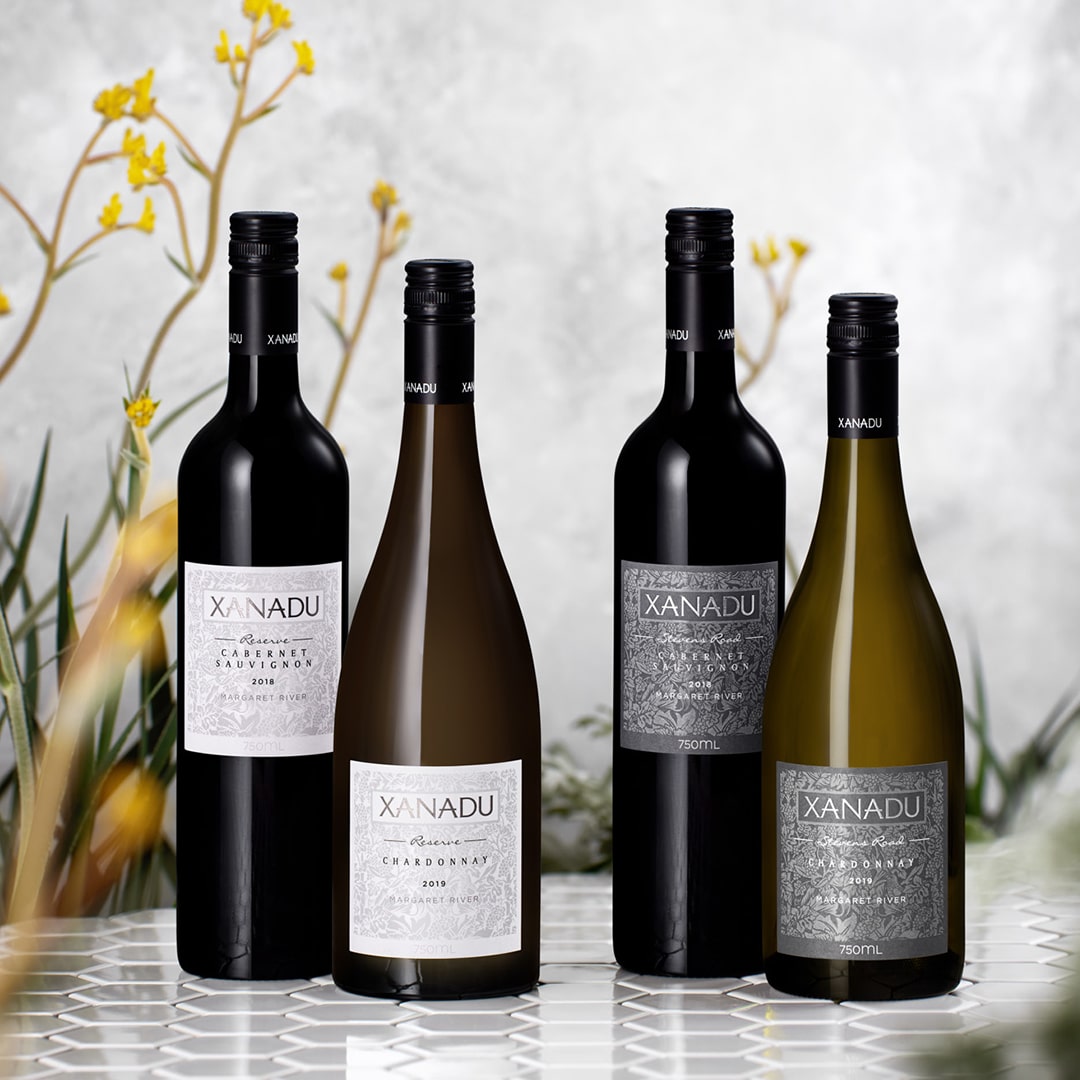 We're very excited to officially release our new Reserve and Stevens Road wines with you. The Chardonnays are from the cooler 2019 vintage which produced wonderful intensity and acid retention, and the Cabernets are from the outstanding 2018 vintage, undoubtedly a benchmark Margaret River vintage.
Our Reserve range continues to be the best of what we are able to produce in a given vintage – single vineyard or otherwise, and we could not be happier with the quality of this Cabernet particular. Our Stevens Road wines are produced from the blocks that we consider our very own 'Grand Cru' and recognises the outstanding quality that this individual vineyard can produce.
Both limited in production, be sure to secure these very special wines while they are available.
100% of the fruit is from our oldest Chardonnay vineyard, the Lagan Estate. This low yielding vineyard produces bunches with characteristic 'hen and chicken' architecture typical of the Gingin clone. We encourage natural fermentation to further emphasise the personality of this wonderful site.
Entirely handpicked and whole bunch pressed followed by 100% barrel fermentation, only the best barrels are selected for the final blend to create our Reserve Chardonnay.
A powerful and sophisticated Chardonnay displaying classic Margaret River intensity of white stone fruits, citrus and pear.
This is one of our best Cabernets. Ever.
From the outstanding vintage that was 2018 in Margaret River, we're proud to once again be releasing our Langton's Classified wine.
About 70% of the Cabernet is from the dry-grown Victory Point vineyard in the subregion of Treeton. The remaining 30% from mature vineyards in the Wilyabrup and Wallcliffe subregions, included estate grown fruit.
Ripe mulberries, blackcurrant and dark plums – a quintessential Margaret River Cabernet that will continue to pay dividends in years to come.
The fruit for this Chardonnay is from Block 2 of our Stevens Road Vineyard which is situated on the Boodjidup Brook about 3km from the winery. Fruit off this mature, low yielding vineyard has consistently produced some of our best Chardonnay each vintage. The pedigree of the vineyard deserves recognition in its own right, so much so that we release the best barrels as this single vineyard wine!
An elegant Chardonnay offering both purity and complexity – white flowers, citrus and stone fruit with underlying oatmeal notes and a dash of sea spray.
Extremely limited in production, all the fruit for this single vineyard Cabernet is from the bottom 21 rows of our Stevens Road Vineyard. We consider this mature, low yielding vineyard as our own Grand Cru site, as the tiny block produces some of our best Cabernet each vintage.
The 2018 release recognises the outstanding quality that this individual vineyard can produce and highlights the unique personality of this very special site.
Vibrant and robust in its youth offering brooding dark fruits, blood plums and blackcurrant with hints of bay leaf.