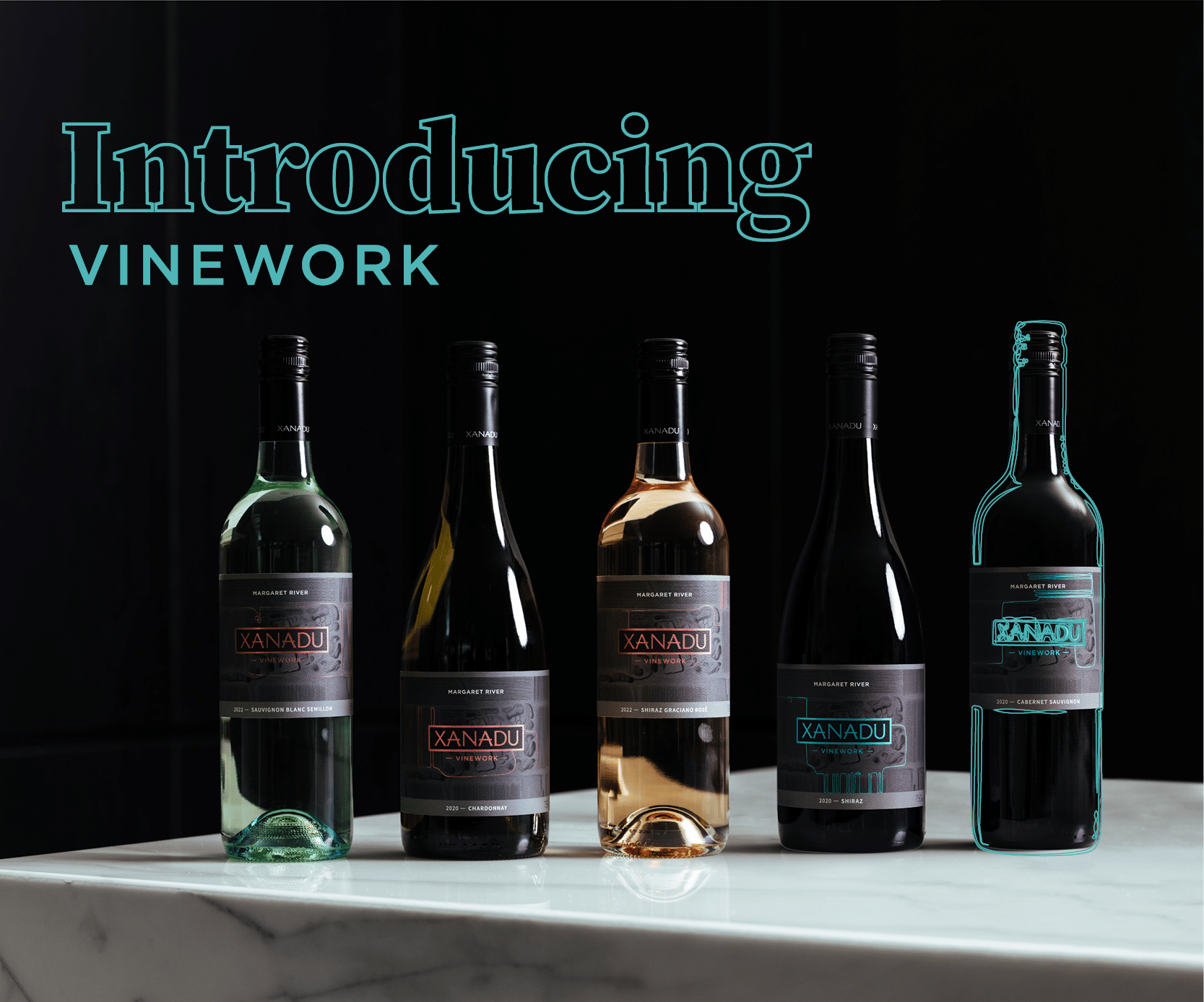 The introduction of our newest range, Vinework, presents the opportunity to experience a seasonal voyage from the vineyard to the glass –from growth to creation. Vinework captures the history of the land in the here and now. In essence, our wines are a layered journey of time, expressing the toil of the land and the many hours spent nurturing the vineyard – watching, tending, and tasting. This tier is a celebration and reward of the hours spent walking amongst the vines, connecting with our growers and the region's land.
This connection is an essential element in our winemaking. "I like to be observant, identify and respect what's going on in the vineyard, and try to channel how each section or parcel of fruit can contribute to a blend based on its potential and harvesting decisions. Spending time
in the vineyard and tasting the fruit helps to cement the vision of what the blends might look like in any given season." ~ Glenn Goodall, Chief Winemaker. The relationship with our growers is a unique and synergistic partnership. "Our Growers are part of the Xanadu team. To us, they are not just grape growers or suppliers; they are so much more. They are winegrowers. Proud producers who love knowing where their fruit ends up and how they contribute to our wines."
 Awaiting online and within our cellar door, the Vinework range exudes a personality that radiates from every bottle, a charismatic collection that allows every variety to shine in its own skin. The modest price point and the cool, alternative varietals exclusive to our Tasting Room make this range a must-have adventure for the novice to the master. This range provides free licence for our winemakers to look further afield into upcoming Western Australian regions and varieties outside of the Margaret River GI, finding the right varieties, reflective and suitable to their most appropriate growing regions.
Taking center stage are the 5 core heroes of Vinework; with their textural blueprint, these wines are destined for food. The SBS – showcases a beguiling character of citrus complexity, with a splash of the tropics and aromatic acidity that keeps the fruit singing. Our Rosé; a zesty yet savoury exploration scented with wild plums and cherry blossom. The elegant yet powerful regional Chardonnay – where citrus and white fleshed stone fruits laced with a pure minerality speak of the land and its soils. Our Shiraz, with expressions of ripe raspberries and hints of peppercorn, forest fruits and fireworks speaks to the barrel ferment. The Cabernet Sauvignon completes the picture, with aromas of dark berries, cassis and mocha intricately woven around supple tannins. This wine embodies the quintessential depth that is the heart of the Xanadu legacy.
We are so excited to share this new range with you.